FAQ's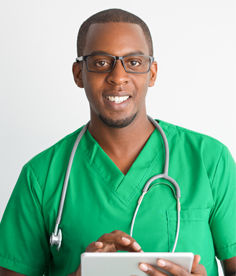 WHO OWNS THE COPYRIGHT OF THE CONTENT PLACED ON THE MEDTALKZ SITE?
Copyright remains the IP of the presenter. Medtalkz will store and safeguard your information for as long as you wish.
Use of third-party material must be referenced and sources must be acknowledged.
Watch video on Copyright here
WHO HAS ACCESS TO WEBSITE?
Registration is limited to medical professionals and medical students. All users of the site are verified.
HOW LONG WILL CONTENT STAY ONLINE?
Content must be available for a minimum of 12 months. Thereafter, it may be removed by the presenter. Updates to the presentations may be made online at any time.
HOW IS THE CONTENT SELECTED?
All content is vetted and put through an abstract review process before appearing on the live site. The process of uploading content onto the site includes the completion of a profile page and vetting form.

Where Medtalkz records and uploads a presentation on your behalf, the abstract form must be completed and submitted to Medtalkz.

Click here to complete the abstract form online.
Can I earn Medtalkz CPD while watching a talk on my smart device or phone?
Yes you can. Most android smart devices work well. Apple devices also work, however, you may need to close the 'playing video' window once paused in order to 'resume' the playback. Please give us feedback at info@medtalkz.com so we can work on the bugs.
CPD doesn't work on my Safari or Edge browser?
Currently Medtalkz CPD works best on Google Chrome. We are working on the bug fixes to allow our CPD to work across all browsers. In the interim please use Chrome. If you don't have it you can download it for free here https://www.google.com/chrome/
How many CPD points do I need?
You need 60 points in a 2-year period of which 10 need to be ethics points
Can I earn points if I watch a talk multiple times?
No, you can only earn CPD points from the same talk once.
Can I get points for uploading a talk?
Yes, a speaker is entitled to 3 CEUs per talk. Speakers who are also registered users on the site will automatically be assigned their CEU points. Speakers who have not registered as users on Medtalkz will be able to obtain CPD certificates by requesting them from Medtalkz on info@medtalkz.com.
How do I get my CPD certificate?
Simply by clicking on the CPD tab on your profile page. Select your date range, view your certificate then download it or email it.
UPLOADING CONTENT
Audio-visual content makes the most impact, so a PowerPoint or Keynote presentation along with a voice-over is first prize. However, we welcome lectures without slides and will consider PowerPoint or Keynote presentations without a voice-over.

Uploading is easy and may be done in any of three ways:
Record yourself with PPT or Keynote or any other application which allows voice recording over a PowerPoint or Keynote presentation. Convert it to MP4 format and upload it via your online Profile or send it to us to convert to video and upload for you.


Please contact us about other software solutions or simply contact our resource manager at info@medtalkz.com to record your presentation/lecture at a time and place convenient to you.
Should you be speaking at an event, simply let the congress organisers know and they will assist in recording your presentation.


Give us a shout at info@medtalkz.com