About Us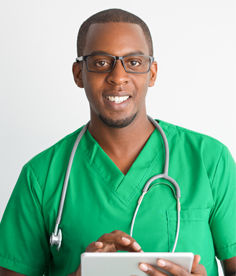 Medtalkz – a new open access medical education platform for South African health professionals.
Free, convenient and accessible
Presentations and lectures across all fields of medicine
Catalogued and easily searchable
Continuing education for all health professionals, including doctors specialists, nurses, interns, registrars, physios, dieticians, allied health professionals and pharmacists.
Ideal for registrars and interns requiring further information on specialised topics.
A RESOURCE FOR HEALTH PROFESSIONALS AND MEDICAL STUDENTS

In the rapidly evolving area of medicine, staying current with up to date information is critical to registrars and other healthcare professionals wishing to better their service to the people they treat.  But resource, time and geographical constraints often mean that those who would benefit most from further education are unable to access it.

Medtalkz has revolutionized access to medical education by providing free, up to date information delivered online by the country's finest medical minds. Thanks to Medtalkz, the many conferences, lectures and symposia which make up the country's active CME landscape, are now being recorded, stored and safeguarded to enable ongoing access to valuable learning material, now and into the future.

The broad range of high-quality medical information housed within the repository is screened by abstract submission to ensure excellence of content. All current content is produced in South Africa and is recorded and catalogued for ease of access and precision of search.
CONVENIENT AND EASY ACCESS

Access to the site is free to registered users.  Presentations are catalogued and easily searchable according to:
Field of medicine
Speaker
Topic
Tag
Keywords
TRADE PARTNERS

Medtalkz is an independent and non-profit organisation.  The platform is supported by carefully selected trade partners who support the principle of creating access to skills and information in the interest of fostering a culture of continuing medical education.

Advertising on the site is strategically placed to maximise exposure for our trade partners while protecting the autonomy of presenters and their societies or institutions.
All advertising codes and standards are strictly adhered to.
CPD & CEU

The process of accrediting the presentations on Medtalkz is in progress and will be added to the site in due course.
CONTACT US AT INFO@MEDTALKZ.COM TO BECOME PART OF THE CME SOLUTION - NOW AND INTO THE FUTURE
Medtalkz is a non-profit organisation, committed to ongoing education for South African health professionals