The Anaesthetic Foundation
Contact:
Email:
anaestheticfoundation@gmail.com
Tel1:
Tel 2:
Website:
www.anaestheticfoundation.co.za
Fields of Medicine:
Anesthesiology
Critical Care
Brought to you by: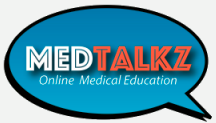 The Anaesthetic Foundation - http://www.medtalkz.com/institution/the_anaesthetic_foundation
Formed with the objective of raising funds to support training and research in anaesthesia, The Anaesthetic Foundation, a registered Section 21 company, is administered by a Board of Directors drawn from practicing anaesthetists in private and government practice.

The primary objective is to maintain and improve training in Anaesthesiology. The objectives include:
* Ensure ongoing, up to date practical state of the art and pioneering academia in the form of an annual academic meeting.
* Support of training institutions.
* Training, improvement and skill provision to anaesthesia nursing staff through an annual meeting.
* A platform for the development of an anaesthesia community.