Risky Business South Africa
Contact:
Email:
debbie@eventmanagementsolutions.co.za
Tel1:
Tel 2:
Website:
Fields of Medicine:
Ethics
Health systems management
Brought to you by: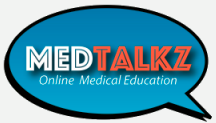 Risky Business South Africa - http://www.medtalkz.com/institution/risky_business_south_africa
Risky business is a relatively new concept in the medical sphere and congress stage. Medicine is a high risk field with multiple factors affecting the care of patients and the well being of the healthcare professionals and health system in general.

The aim of Risky Business is to learn from other high risk industries in how they deal with the various elements in their risk variables and interpet, learn and potentially implement into the medical sector to reduce our risk and enhance care given to the patients we treat.